550w Solar Panel
The 550w solar panel is a high-efficiency monocrystalline solar panel available for nationwide distribution and installation.  Monocrystalline solar panels have extremely high-efficiency rates that make them out perform others. The Canadian solar 550w monocrystalline solar panels is made out of the highest-grade silicon. The 550 watts solar panel has up to 20.6% efficiency rate, making it perfect for your domestic and commercial solar installations.
START YOUR ORDER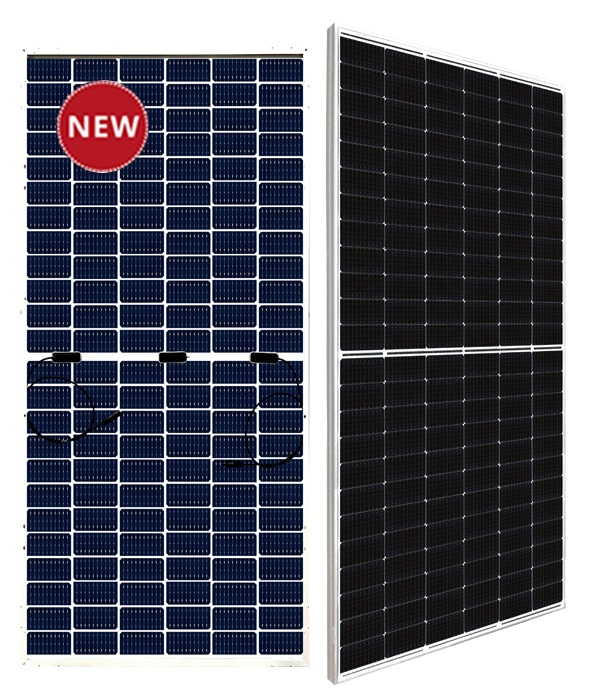 Canadian Solar 550w BiHiKu6 Mono PERC Solar Panel
As a leading distributor of solar panels in Nigeria, we provide high-quality solar products, solar system solutions, and services to customers in all 36 states in Nigeria with distributors across the country for faster delivery.
Our solar panel products are high in demand due to their premium quality and affordable prices. Furthermore, we ensure to timely deliver products to all our customers within Nigeria.
Canadian Solar Panels is ensured by over 16 years of experience in module manufacturing, HiKu7 Super High Power Mono PERC solar panels feature top-notch well-engineered module design, stringent BOM quality testing, an automated manufacturing process and 100% EL testing.
550W module efficiency up to 20.6%
25 years linear power output warranty
Comprehensive LID / LeTID mitigation technology, up to 50% lower degradation
Up to 5.6 % lower system cost
1st year power degradation no more than 2%. Subsequent annual power degradation no more than 0.55%
12.3% LCOE reduction because of higher energy yield and lower system cost
12 years enhanced product warranty on materials and workmanship
Heavy snow load up to 5400 Pa, enhanced wind load up to 2400 Pa
Minimizes micro-crack impacts
182 mm wafer + 144 dual cell + PERC technology
29.5 % more energy yield in the lifetime
Compatible with mainstream trackers
550 Watts Solar Panels Are Ideal For:
On-grid commercial / industrial rooftops
On-grid residential ground mount solar systems
Solar power stations, solar carports
Other on-grid applications
Kindly fill the form below to order for any product or make an inquiry about our product.

© 2019 All rights reserved. Gennex Technologies Limited is Nigerian's leading renewable energy company with head office in Lagos.
Head Office
Plot 25, Adebisi Ogunnuyi Crescent, off Oladimeji Alo Street, Ikate, Lekki, Lagos
Front Office: 012934490
Hotline Sales
+2348171936361, 0817 946 2854
WhatsApp: +2348171936361, +2348091023041