Leading Solar Company in Nigeria
Gennex Technologies is a leading solar company in Nigeria and in partnership with the best solar manufacturing companies in the world. As one of the leading pioneers of the Nigeria solar industry, we not only sell and distribute high quality solar products, we also provide comprehensive on-grid/off-grid backup and solar solutions for commercial and residential users.
As a major distributor and top solar installation company in Nigeria, our specialized team provide innovative and personalized solar energy solutions that standout. With in-dept experience and expertise in the solar pv industry, Gennex is a specialist in design, execution, installation and maintenance of solar power systems.
Business and Commercial Solar Solution
Gennex offers customized and innovative solar solutions to government agencies, businesses, commercial, industrial and educational institutions of all sizes in all 36 states of Nigeria.
Custom Home or Residential Solar Solution
Our residential solar installation solution enables households in Nigeria to tap into solar energy by installing solar power panels in accordance with their energy needs. Starting from 1.2Kva, our home…
Solar Maintenance Service
After installing solar system across Nigeria, we are one solar company in Nigeria that understand what it takes to ensure systems perform better than expected via professional maintenance service.
We use an interdisciplinary approach in designing robust, functional and long-lasting power solutions that delight and deliver results. As a solar company in Nigeria, we strongly believe in results and we combine knowledge with application to deliver desired results that ensure secured returns on investments at all levels.
We deploy an installation blueprint born from years of active experience in the industry to ensure efficiency and solutions that last longer.
Our reputation for selling and using only premium quality products Precedes us. You get solutions with products processing 30+ years of warranty
We offer you 24/7 solution service support throughout the life of your system. Our team can either teach how to maintain it or we do it for a fee.
Solar Projects/Case Study
With 8+ years of experience and expertise in the solar pv industry, Gennex provide high-quality and sustainable solar power to users all over Nigeria. With a track record of executing sophisticated solutions for large and small corporations and residential users, we are your best choice to enjoy a long-lasting solar solution. As a solar company in Nigeria whose sole business is solar, we know the importance of uninterruptible power to Nigerians and we are here to ensure that you get only the best.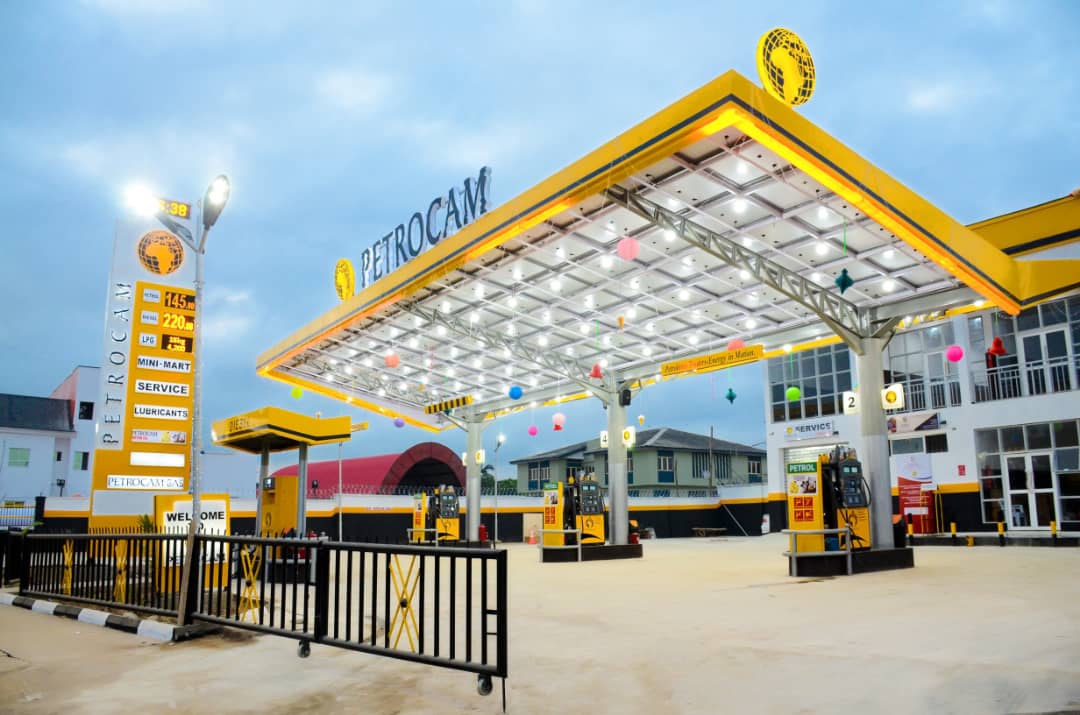 Petrocam Trading Projects
Gennex team of experts have executed a complete solar system that powers Petrocam's entire petro station electricity need all day. Petrocam projects in different location include 97.8kw at Abule Ado, 52.8kw at Epe, 114, 24kw at Lekki station, 93.84kw at Ajah, 92.8Kw at Canoe, 65.79 kw at Ejigbo station, 36.76 kw at Oke odo, and more locations.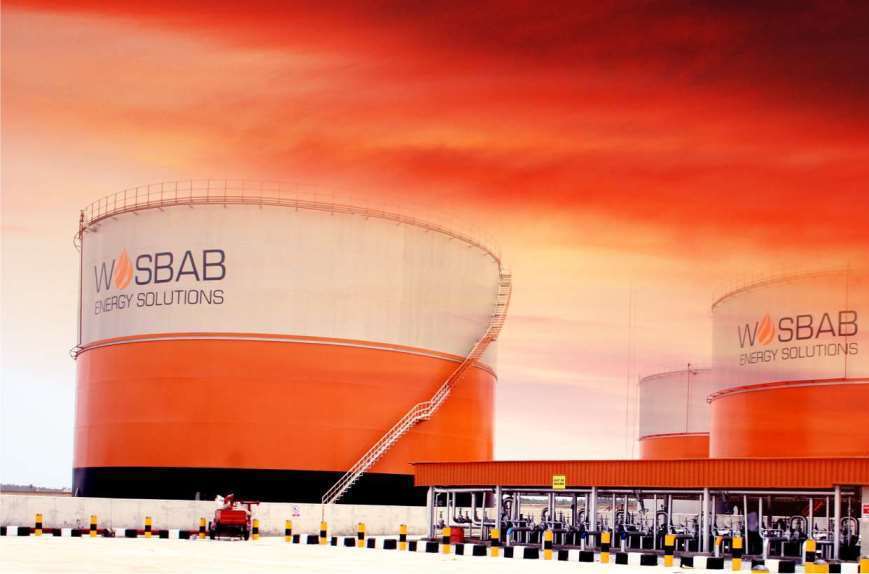 WOSBAB Energy Solution Project
A large-scale solar installation for WOSBAB Energy Solution Nigeria Limited to power their business office in Lagos, Nigeria. The backup and solar solution was installed by our team using 120 Canadian solar panels with 25+ years warranty, 5 Interconnectible hybrid inverters, 48 2V/1500AH Narada batteries, Balance of Plant and Solar mount systems.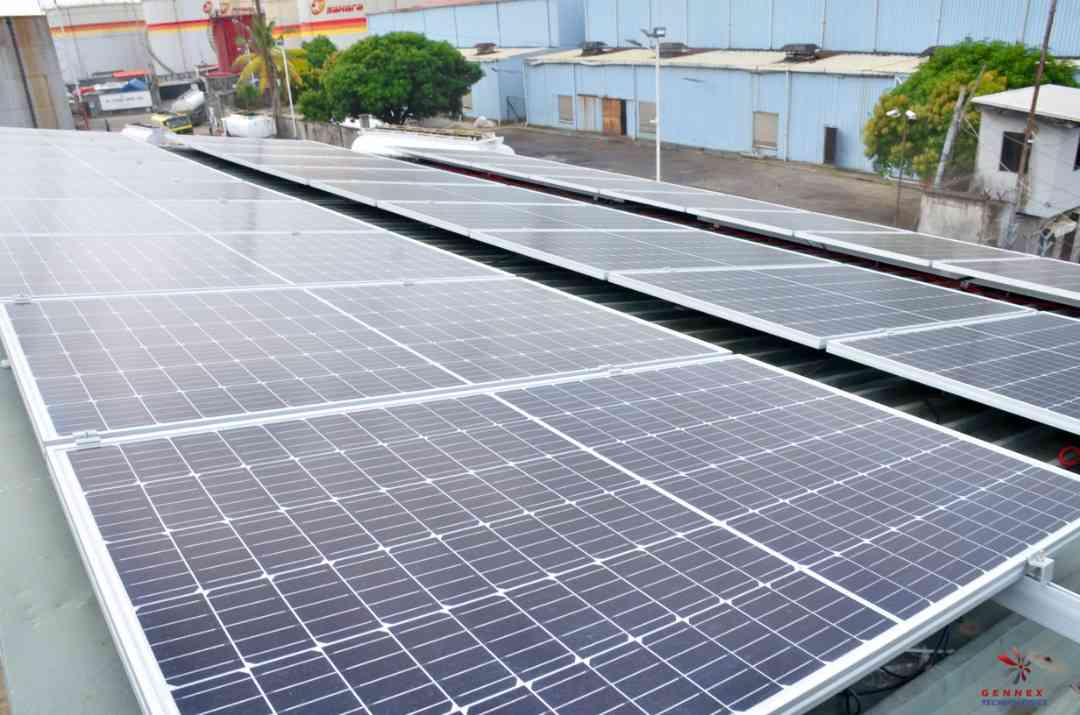 Residential Installation Projects
25 KVA backup and solar installation at Agbara by Gennex Team for a happy client. The solar installation was done with 60 pcs of 325 watts Canadian solar panels with 25+ years of warranty, 4 pcs of Hybrid inverters, 40 pcs of 12v 205Ah solar batteries, 4 PV junction boxes, MC4 connectors, cables, prefabricated battery rack, battery breaker, and other accessories. Locate a Gennex Distributor Near You
We stand out as a top renewable energy company in Nigeria with our growing Distributors network. Through the Distributors' Network, we provide customers with quicker access to premium quality solar installation equipment in Nigeria.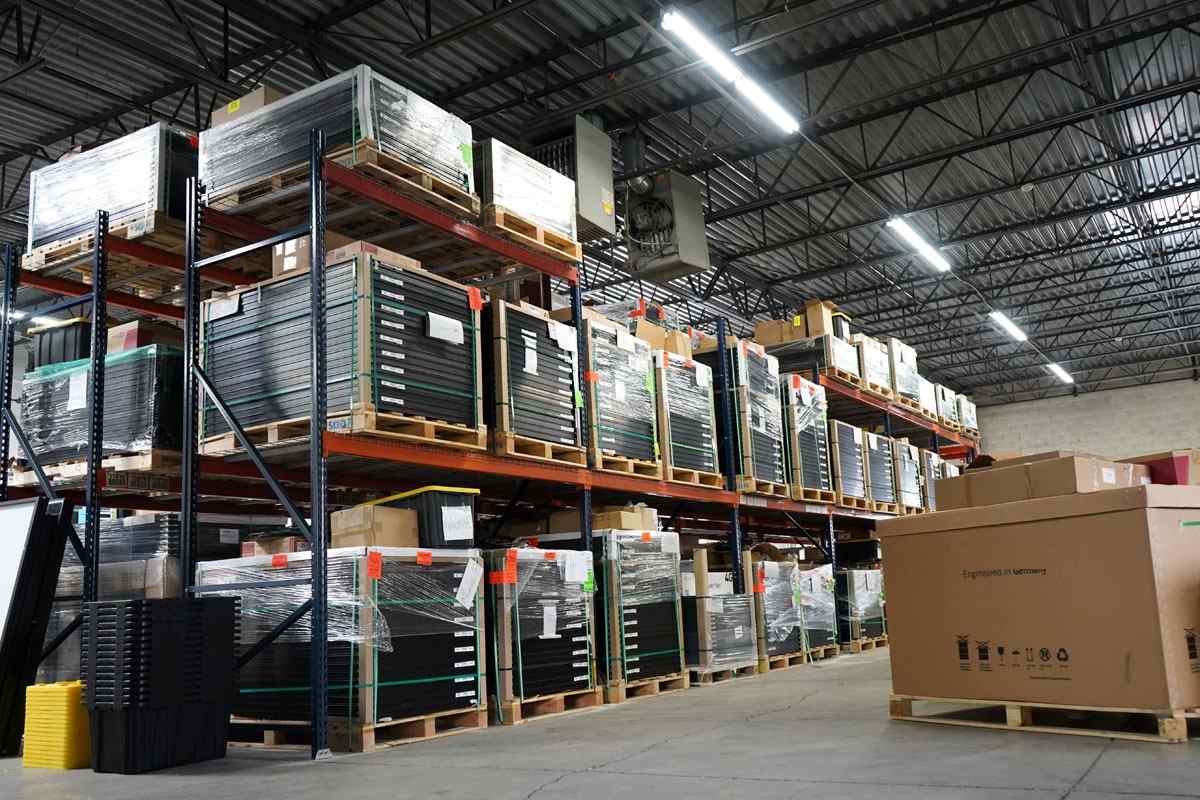 Locate a Distributor
Our Distributors are located in the states below.
We work with specific authorised distributors on an exclusive agreement. With these members of the extended Gennex Technologies family, we can meet the need of users and installers faster.
Gennex Solar Colloquium
Industry leaders across the power sector in Nigeria attended the Gennex Solar Colloquium. Also in attendance are top international manufacturers of solar energy products.
The event was held at Radisson Blu Hotel, Lagos Ikeja, where local and global solar experts and consultants discussed issues affecting the solar energy sector in Nigeria.
GET A FREE QUOTE
Ready to Start Enjoying Uninterruptible Power?
Our project experience speaks for us. We have been offering premium cost-effective solar systems to commercial and residential users for years. We will provide you with a thorough quote detailing, the project cost, warranty and how long your solution will last amongst others.
REQUEST A FREE QUOTE

© 2019 All rights reserved. Gennex Technologies Limited is Nigerian's leading renewable energy company with head office in Lagos.
Head Office
Plot 25, Adebisi Ogunnuyi Crescent, off Oladimeji Alo Street, Ikate, Lekki, Lagos
Front Office: 012934490
Hotline Sales
08171936361, 08179462854 
WhatsApp: +2348171936361, +2348179462854